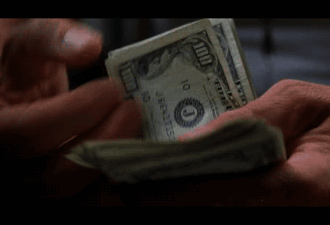 I just depressed the hell out of myself reading Obama's Terminations, Reductions and Savings budget. There are a lot of programs suffering very deep cuts – cuts to the arts aren't even that bad, comparatively.  The Great Lakes Restoration Initiative, which was awarded 475 million in 2010, will be bumped down 125 million if this budget is passed. These are programs that demonstratively improve the health of citizens in these areas — it's not like the toxins in these lakes don't cause cancer.
Cuts to the National Endowment for The Arts (NEA) and the National Endowment for The Humanities (NEH) have been also been proposed. In 2010 the NEA received 168 million, and in 2012, the administration offers 146, down 13 percent. (Thanks to Hyperallergic's Kyle Chayka for locating the key pages and the percentages: pp. 112-113). The justification for these cuts begins with "In this current fiscal environment" and ends with idea that the NEA and NEH have administration costs that can be eliminated in areas of mutual interest. Does anyone know where those areas are?
Anyway, the NEH funds public TV and radio, so these services would be hit by these cuts, in addition to grant organizations that fund traveling exhibitions. Should these reductions go through, art lovers may need to travel a little more to see a few more worthy shows.
As for the NEA Tyler Green breaks down the numbers, noting an increase in facilities capital at the Smithsonian:
The White House has requested $636 million in operating funds for the Smithsonian, almost exactly what the Smithsonian received in federal appropriations in FY 2010, plus $225 million in facilities capital, $100 million more than the Smithsonian received in FY 2010. That line item would support infrastructure improvements at the Cooper-Hewitt, to research facilities at the Smithsonian Environmental Research Center and the Smithsonian Tropical Research Institute and to begin construction of the National Museum of African American History and Culture. The White House's request would continue support for long-term projects already underway, including renovations at the National Zoo, the National Museum of American History and the National Museum of Natural History.
This part of the budget seems consistent with Obama's State of The Union Address, in which he promised to direct more funding to infrastructure.
Anyway, I get the need to negotiate with Republicans since they control the House, but since I value a lot of the services the Government provides, I'd gladly take a tax hit. I'm of the opinion the wealthy should think similarly. I don't understand how so many people came to think a) quality of life has no connection with government services b) that we shouldn't have to fund the maintenance and growth of our own infrastructure.